OVERVIEW
Our Skin needling device, the m.pen, provides advanced micro-medical skin-needling.
It is procedure that stimulates the skin to regenerate and repair itself naturally and safely, creating smoother, brighter, healthier, younger-looking skin.
Skin needling can be used to treat pigmentation, sundamage, acne scarring and pox scars.
The m.pen creates small punctures, or micro-channels in the skin. Mesotherapy cocktails can be added to the treatment for specific concerns, these serum like solutions will travel deep into the micro channels targeting the deeper layers of the skin.
+ How many sessions are required?
A course of three treatments is generally required 4 weeks apart. During your consultation we will discuss a personal treatment plan.

+ When do you see the results?
Immediately after the skin will feel tighter and may be uncomfortable, a little like sunburn. The results start showing within days and continue to work for 4-6 weeks.

+ How long does it take to heal?
Your skin will look red after the treatment but will subside after 1 to 2 hours. The skin will then go through a healing process and you may find that the skin is dry for a few days post treatment.

+ What do I need to avoid post treatment?
Avoid heat treatments and swimming for 72 hours.
You cannot apply make-up for at least 24 hours. Saunas, steam rooms and sunbeds or sun exposure must be avoided for 14 days. You will be limited with what skincare can be used at home for the first 14-48 hours depending on what you use, e.g retinol or acid based products.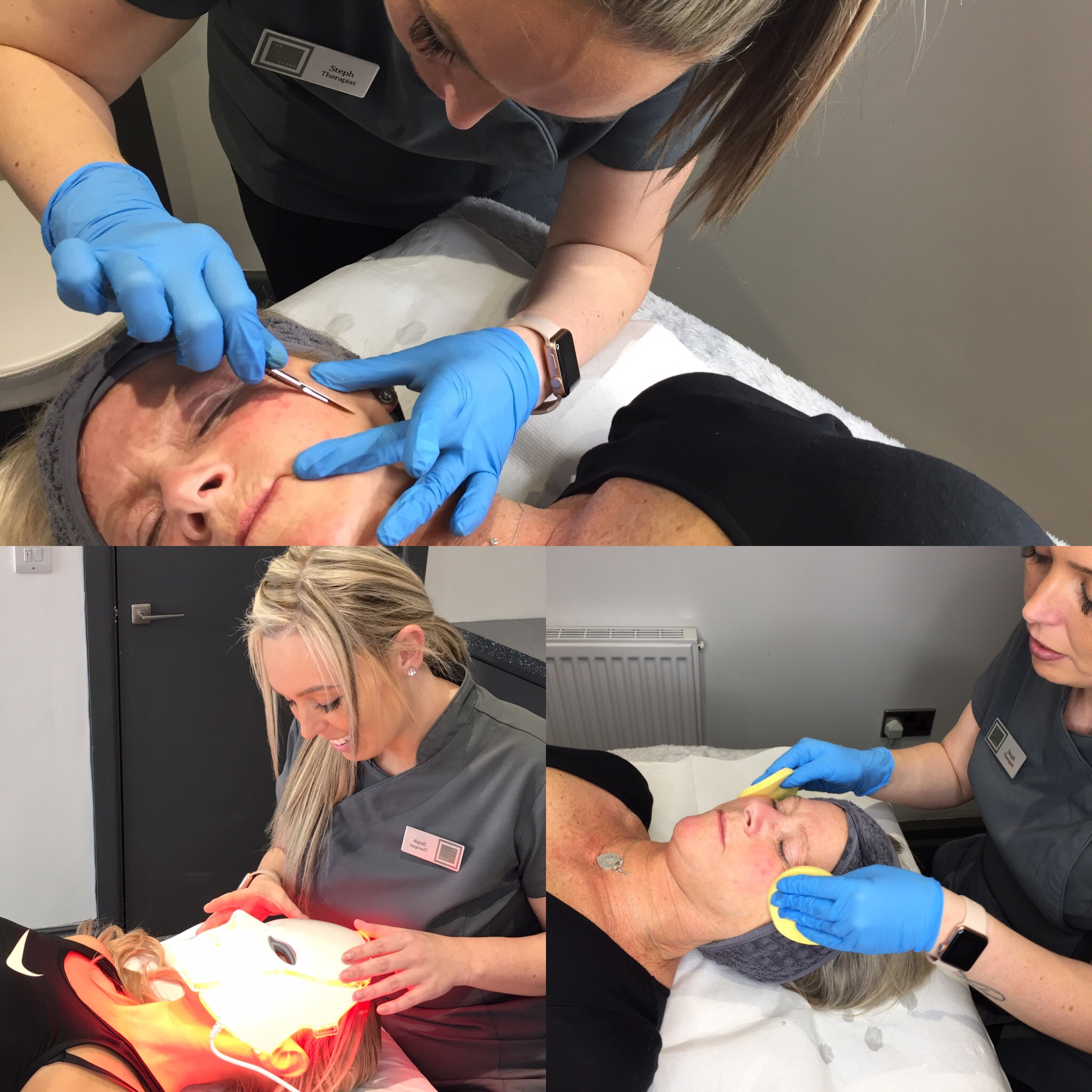 SKIN THERAPIST
Steph has been with The Aesthetic Rooms team for a year and is trained in various non-medical results based treatments. She has extensive knowledge about skin and will advise the best treatment for you.